Mississippi Trappers Association
Upcoming Events That Members Should Know About
Mississippi Trappers Association Upcoming Events
---
Here you will find upcoming events that may be of interest to Mississippi Trappers Association Members as well as  other trapping related events and information. Do you have an event that you would like to see listed here? It's easy to do, just fill out our online form.
Presidents Report – September 2018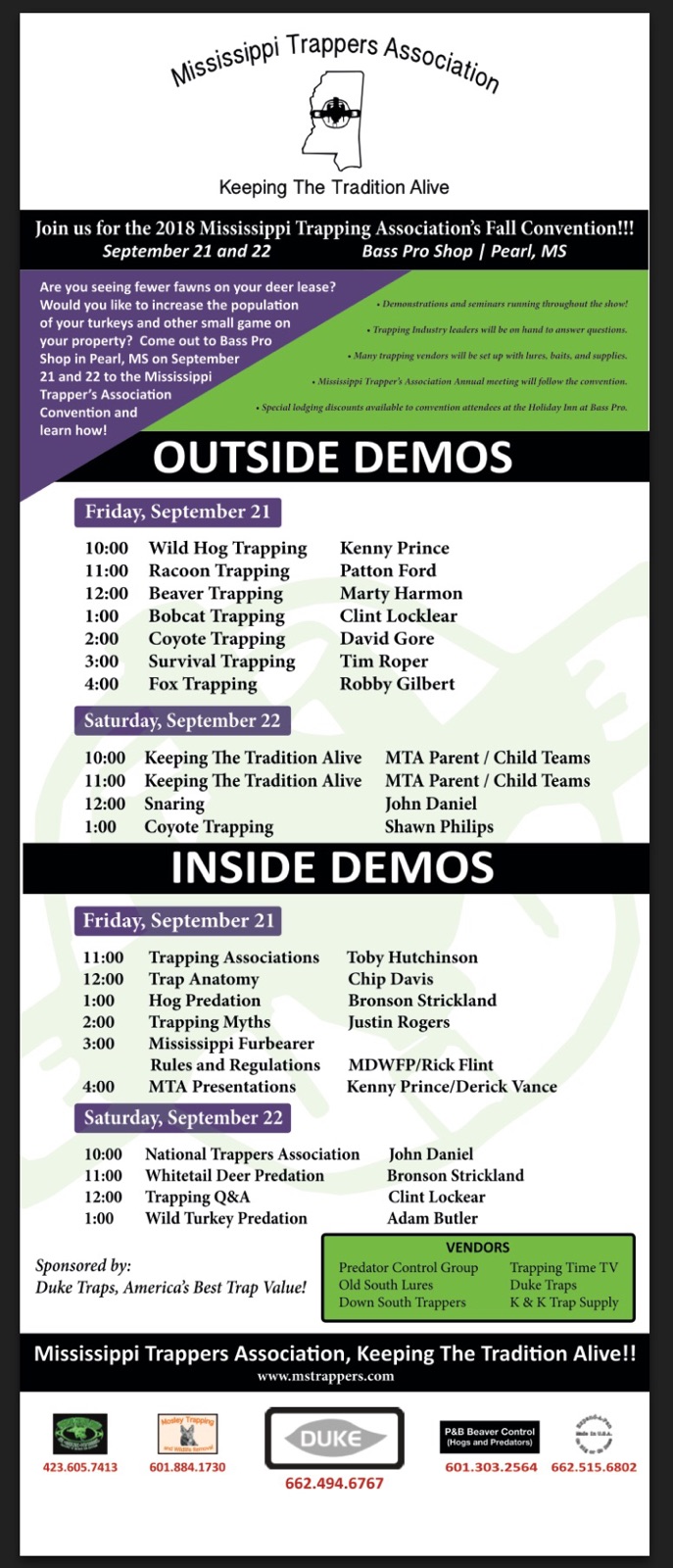 ---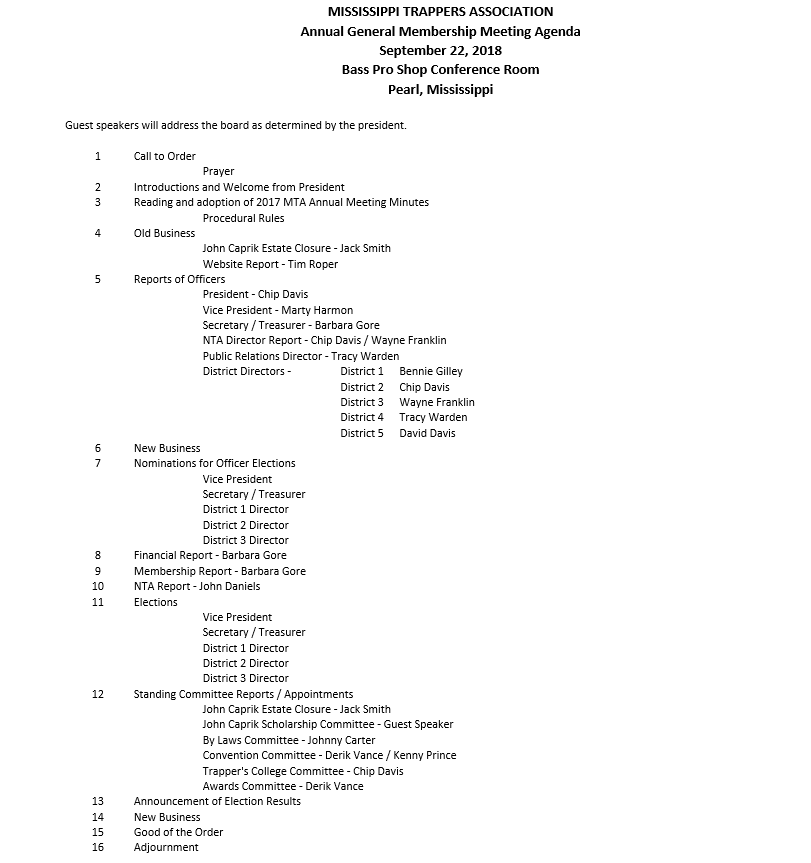 Hey Folks….our Mississippi Trappers Association Convention is almost here! In case you don't know, Convention will be at Bass Pro Shops, Pearl, MS next Friday and Saturday, Sept 21&22, 2018. Everything is shaping up for this to be an awesome event.
Doors will open Friday at 10:00, and numerous vendors will be on hand both days of the show. Demos will run every hour, on the hour, throughout both days, with some of the biggest names in trapping and wildlife management as the presenters. Friday evening at 6:00 we will have an awards banquet where we will induct a special person into the MTA Hall if Fame and also recognize the 2018 Trapper of the Year. The convention will open again on Saturday with vendors and demos and we will conclude with our annual membership meeting on Saturday afternoon at 2:00.
There will be special activities, raffles, kids events and games, etc running constantly throughout the show. Bring the whole family and come out and join us next wkend for a GREAT TIME!
There are still a few rooms available at Holiday Inn, Trustmark Park, which is located in the parking lot of Bass Pro. You will receive a discounted rate if you mention you are attending the Trapping Convention! We will also be actively enrolling students into the Trappers College that will be coming up the 1st weekend in November. We are currently planning the Trappers College and if you are interested in helping, please contact me or let me know at the convention. I hope to see everyone in Pearl next week! It's going to be a great time!
Please Note: Event details may change at any time, always check with the event organizer when planning to attend this event or purchase tickets